Who Is This Maggie Woman?
"It is my belief that you excel when you truly have passion for your work. I have that passion for EFT and the extraordinarily deep impact it has on people's quality of life - dreams, hopes, and essential wellbeing."
It has been over 21 years now for EFT and me and it just keeps getting better.  There have been many changes in how people react when they ask me what I do. Now when I say "I do EFT, you know, it's that tapping", people say, "Oh yes I've heard about that."
When I started doing EFT workshops in 2000, I almost had to drag people to my workshops with the promise that if they didn't like it I would give them their money back. They simply had not heard of it!
My passion has always been discovering what empowers me and then sharing that with others. In the late 1980s through 1993, I followed Stephen and Ondrea Levine's workshops throughout the U.S. whenever I could. Their work is in the areas of healing, grieving, relationship and dying. I worked for Stephen and Ondrea (Warm Rock Tapes) from 1990-1993.
Working so closely with their path of the heart transformed my life in ways I had never imagined possible and deepened my motivation to share my passion. The path of the heart is the essence of both my work and my personal journey.

In 1995 I migrated to Australia where I was introduced to energy psychology techniques. In 1997, I received a letter of permission from Dr. Caroline Myss to teach portions of her work in Australia. I taught Dr. Myss' work from 1998-2000 throughout Australia. During this period I put 87,000 kilometres on my Land 'Cruiser.  It was an amazing time and allowed me to explore my new home, Australia, as I taught workshops and worked with clients throughout the country.
I also practiced Bowen Therapy and Pranic Healing as well as teaching classes on other healing techniques. When I was introduced to EFT, however, I was so impressed with its effectiveness, I slowly but surely stopped teaching all other philosophies and techniques and dedicated myself to mastering EFT. After 21 years, I am more enthused about EFT than ever before!  And I am still learning.
I studied TFT (Thought Field Therapy) in Australia in 1998, and then attended EFT Founder Gary Craig's workshops in 1999 & 2000 at the International Energy Psychology Conferences in Las Vegas. I also presented at the 2000 Conference.
In August 2004, I was one of 16 EFT practitioners from around the world that Gary invited to participate in a 4-day training at his home in Northern California where we determined what would become the Level 1, 2 & 3 approved EFT trainings.
I have attended all of Gary Craig's U.S. EFT and Serious Illness trainings.  I acted as an Emotional Assistant at those workshops and also managed the DVD sales for Gary.
In March, 2006, Gary Craig awarded me what is still the highest honour in EFT, the EFT Founding Master designation. I feel truly blessed and want to help others reach similar goals through my Business Mentoring programs. One of my very favourite EFT arenas is working with other EFT practitioners to help improve their EFT skills and business strategies.  I also work with other small business owners to help them be the best they can be.
I taught Gary Craig's approved Level 1, 2 & 3 trainings throughout the U.S. and Australia until European based AAMET (Association for the Advancement of Meridian Energy Techniques) created their own approved workshops, based on Gary's original curriculum.  I was associated with AAMET from 2009 to 2016 in various capacities. I was designated an AAMET Master Trainer of Trainers in 2014 when that title first became available through completing an application, online testing and an essay exam.  Being an EFT Founding Master is the title I use most of the time, however, as it is much more important to me.  It was a demanding, complex and complete training, including  4 days in person with Gary Craig as well as completing several tasks over a long period of time that included evaluating how we actually worked with practitioners.
I am also a member of and Australasia representative for ACEP (Association For Comprehensive Energy Psychology – www.energypsych.org). ACEP was formed in 1999 and was the first international organization to support all forms of energy meridian therapy. A few years ago ACEP took APA (American Psychological Association) in the United States to mediation and forced them to allow continuing education credits for TFT and EFT for all psychologists licensed by that organization. This is a huge step forward in EFT becoming more mainstream. Congratulations to ACEP !!  If you want to support the best clinical studies and other activities that will help EFT become more mainstream, join ACEP.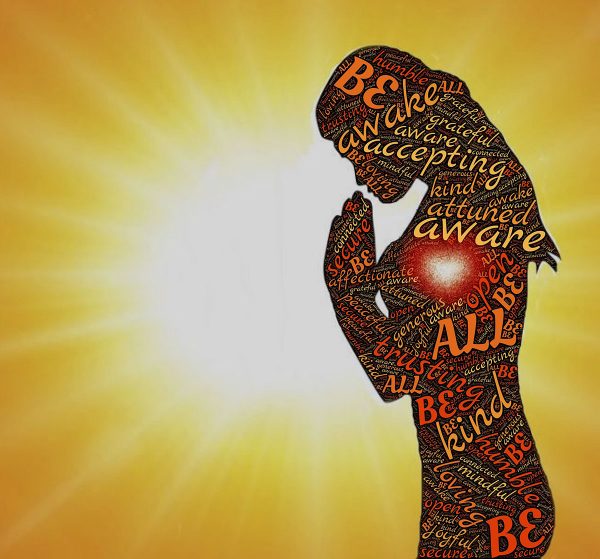 Fairly new on the energy psychology scene is Trauma Buster Technique (TBT).  TBT brings in some of the best aspects of Neuro Linguistic Programming (NLP) and combines it with EFT to make it much more powerful and also more gentle than either of those modalities separately. TBT works on releasing specific trauma and, in my not so humble opinion, does it better than anything else I have experienced.
I was the first certified TBT Practitioner, having experienced it in 2008 at the first EFT Extravaganza. The founder, Rehana Webster, worked with me personally for many years to hone my TBT skills and I am a huge fan.  If you want more information on TBT, I am happy to answer any questions you may have.
Some of my other special interests are creating programs for letting go of that sharp critic so many of us have inside, as well as programs for releasing chronic anger and depression. My "Body Dialogues with EFT" are quickly becoming one of the most popular EFT techniques I explore with my clients who are in pain or have disease in the body.
Last but not least I love to work with horse people.  If you are in fear, your horse knows it and it can make a huge difference in safety and the relationship between horse and rider.
My private practice is with an international client base and gives me great joy.
Outside of EFT, I have a deep spiritual base that gives me much peace, even in this crazy world of ours.  And one of my greatest loves is Mother Nature and her creatures.  I find great wisdom in shamanism, Alberto Villoldo and Sandra Ingerman's work are some of my favourites.  And I cannot leave out Abraham/Esther Hicks.  I went on their Alaskan cruise in 2017 and it was life changing.  If you don't know about Esther and Abraham , just go to utube and click on Esther Hicks.
I'm always delighted to chat with people about EFT or TBT. If you have questions about the best path for your personal EFT journey, or want to explore working with me, please feel free to email or call me.