Take your business to successful new levels using a powerful blend of EFT to release inner sabotage as well as practical business techniques!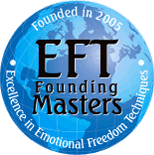 I used to offer a special price for 6 Business Mentoring sessions, but found that most clients only wanted or required 1-3 sessions. So now I simply prefer to tailor each session to the client's individual and specific needs.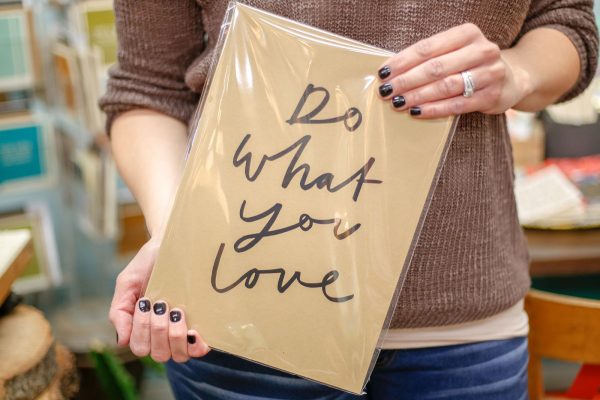 One of my greatest joys in the EFT world is to help small and medium size business owners (and that includes you if you are an EFT Practitioner or Trainer) find more ease in creating financial rewards and success. 
Mentoring typically includes many facets of business, both the practicality of running a business, as well as exploring what inner beliefs and patterns may be holding you back from achieving what you truly desire.
Mentoring may include any of the following:
Reviewing difficult sessions with clients
Learning how to attract more paying clients to your business
Learning how to attract the kinds of clients you want to work with
Discovering what is really behind your doubts about your abilities. 
Releasing low self esteem so that you can have the confidence to build a thriving business that works for you.
Exploring past patterns and healing whatever has sabotaged your efforts in the past. 
Practical tips on how to create a thriving business.
There are a multitude of utubes, videos, DVDs and CDs on how to build a business.Some of them are very good, however I do not market any of those because I believe that working one-on-one in a private environment is the most powerful way to get to the deep-seated beliefs and experiences that hold us back in our business.
Here's what Coach Edna has to say, "Working with Maggie, I was continually surprised at how, what I thought were simple "business issues" – like having trouble getting a website up or getting paying clients for my new business —often turned out to be directly related to deep emotional issues."
"With Maggie's masterful use of EFT and her Coaching skills, those unresolved festering issues got neutralized, usually in one to two sessions. Not only was Maggie able to move me past some big blocks, but she was also a valuable source of information on various aspects of business development. Her ability to assist in all these areas makes working with her a worthwhile investment!" Edna McIntosh, Personal Coach
Mentoring with Maggie
Is individualized to each person's needs
Is designed to give you a clear understanding and awareness of where you are now in your business and what you can expect if you continue in the same direction
Helps you to identify and release obstacles and "perceived" obstacles that keep you from the successful business you want
Creates a much greater trust in your intuitive nature – fear gets in the way of your being able to see/hear/feel your natural wisdom. I believe you will attract many more clients and have many more referrals if you are in touch with that wise voice inside you
Helps you get inside of old beliefs that you may not even be aware of that are holding you back from all you can be in your business
Provides a safe, trusting environment in which you can allow an unfolding into the more authentic you
Assists you with difficult clients and challenging issues
Can help you find that niche market to get your name known in your community
Helps you see yourself with your clients through Maggie's discerning and caring eye – you can send Maggie DVDs of you working with clients.
★★★★★★
Most mentoring sessions include an email with suggested follow-up tapping to insure you get the most out of our time together.
★★★★★★
There are many ways to embark on your mentoring journey.
You might want to complete my business plan questionnaire. I review this before our first phone session so that we can truly start the healing process in that first meeting, with a lot of background information already in place.
You may want me to review any marketing materials, websites, and training data you have developed.
You may want to heal old patterns and beliefs that keep getting in the way of abundant financial rewards and general success.
Here's a Hot Tip to bridge that gap between"not charging enough" and "I'm worth it!"
If you have a hard time charging money or charging a professional fee, you will need a bridge to re-train your friends and clients so that they can begin to think of you as a professional person.
This has worked well for many clients. Create a professional flyer or brochure. State that you will continue to charge what you currently charge (and name that amount) for two weeks (put the actual date in, not just "two weeks.") Then state that you will be charging your "normal" fee beginning, and once again, name the exact date.
Make it an exciting event – it is – you are moving into your own self esteem as a professional. I've had several clients tell me that since they started charging a decent amount for their services, they feel better about themselves and actually feel they do a better job. Interesting, don't you think?
If you are currently not charging for sessions and want to start, create that flyer or brochure and state that as of a certain date (name the exact date), your new fees are………
Usually the only problem with this is your "own" old belief system that may be saying you're not worth it. If that's true, give me a call and we'll chat.
If you are still reading this, it is probably time for you to start valuing and honouring yourself by exploring how you can truly receive that which you most desire.
If you don't honour yourself, how can anyone else?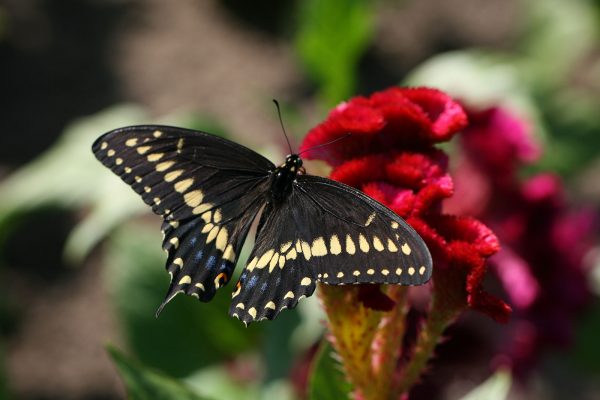 While it is true that effective business skills are often developed rather than inherited, the beliefs and events that create our moving forward into a successful practice or becoming stagnant, are quite often based on past experiences and old beliefs and can be alleviated with EFT.
I have found that some practitioners fear having a successful business because it may interfere with their family and personal life. This is usually simply a fear based on not having healthy boundaries. Using EFT and becoming more aware of your priorities can help this syndrome immensely. You DO have a right to your private life and you DO have a right to say NO, even to your clients, no matter how successful and busy you are.
You might even have a wonderful practice, full of confidence when working with clients, BUT you still have performance anxiety when it comes to sharing your knowledge and skills in a public forum. If you have fear of speaking in public, it IS holding you back in your business. Enter EFT, stage right…………
If you have had a business venture in the past and something has gone "wrong," releasing that trauma may be imperative to your success with your business. You may be saying to yourself, "I've already tried, it didn't work – why bother?" I call it the "Why Bother" Syndrome and we can release it with EFT.
What is stopping YOU from reaching for and grabbing that star?
Using a powerful blend of EFT & Practical Business Actions, You and Your business can move from Stymied to Successful!!!